Mobile App Development
Give your business a much-needed boost with our mobile app development services.
1200+
Apps Developed
INNOVATION
Get Superiority In Your Business With The Enhanced App Development Offering Of IMobDev
As a top-tier mobile app development company, iMobDev offers complete application design, integration, and management services. Our team manages the entire process of designing and launching mobile apps. Creating customized mobile apps for our clients is one of our specialties.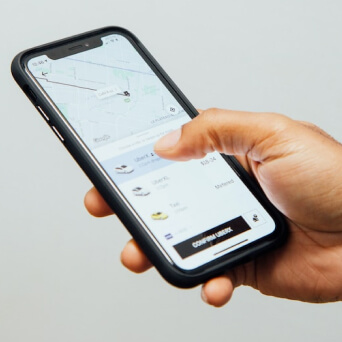 100+
Latest Tech Solutions
300+
Team Strength
iMobDev is a mobile application development company that creates iOS and Android mobile apps. Hire app developers from iMobDev as our dedicated experts offer custom mobile and online software solutions that provide rich digital experiences on both the web and mobile devices. Our app developers create cross-platform apps with artificial intelligence at their core. Our online and mobile application development services provide customers with an unforgettable digital experience.
iMobDev's application development services provide you with access to skilled engineering teams that build applications utilizing industry-validated application development practices and the latest tech stacks. With expertise in working with modern app development technology stack, our agile mobile app developers can help you build powerful mobile apps with rich user experience, leading your business to success.
At iMobDev, we understand how important every component of the development process is, thus we've built the competence to offer a full variety of mobile app development services. We can take care of the design, coding, management, and integration, but we can also construct your product from the bottom up into a fully operating application. Whether you are a start-up or a large business, our app developers will adapt to your needs and create a spectacular digital product that meets your expectations.
OUR SERVICES
Our World-Class Mobile Application Development Services
As a reputed mobile app development company, iMobDev offers an excellent application that is tailored to meet the unique requirements of the client. Our expert team helps build highly scalable and feature-rich mobile apps. We deliver.
iOS App Development
As a leading iOS app development business, we know how to get reliable apps on the Apple App Store. We use a tried and true iOS mobile app consulting process to deliver fast time to market without sacrificing functionality or business needs.
Android App Development
iMobDev specializes in Android app development. Our dedicated app developers use advanced technology to provide powerful and trustworthy services for application development.
Cross-Platform App Development
At iMOBDEV Technologies, we have expertise in developing cross-platform mobile apps that work perfectly on Android and iOs platforms. To develop cross-platform mobile applications, we rely on the best standards, architecture, and performance indicators available in the industry.
Progressive Web App Development
Our Progressive web applications provide a native-like experience.  We strive to maximize user interaction while making applications easily accessible with minimal effort. Our web app developers provide meaningful experiences by combining technical knowledge.
Development
Process We Follow
To provide the best development services, our team of highly skilled developers follows a superior development process.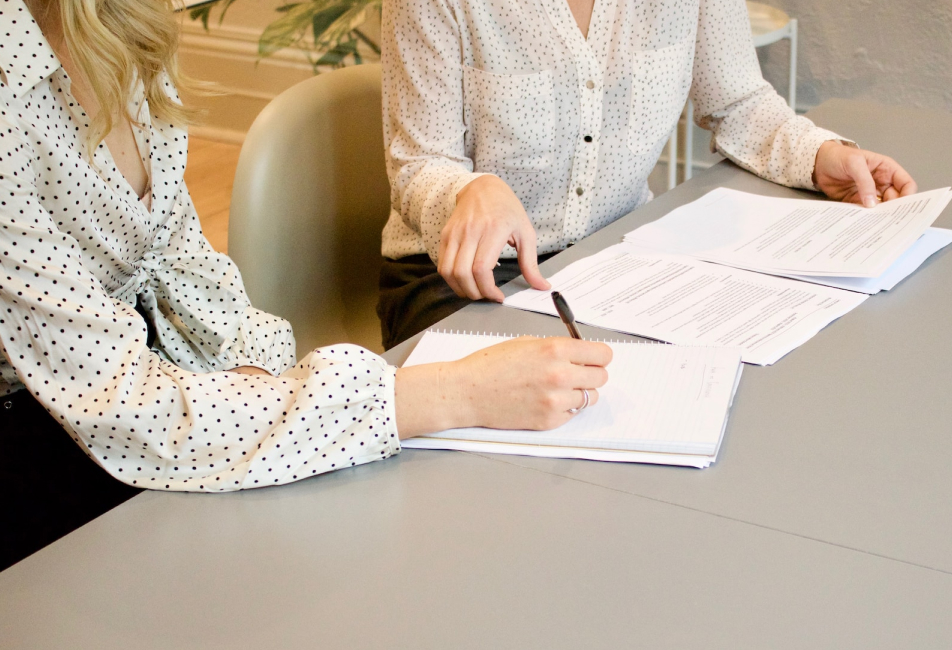 1.
Requirement Gathering
At iMobDev, we assist clients to explore the requirements to understand the features and functionalities to be integrated into the application. With this process, we can delineate a development agenda.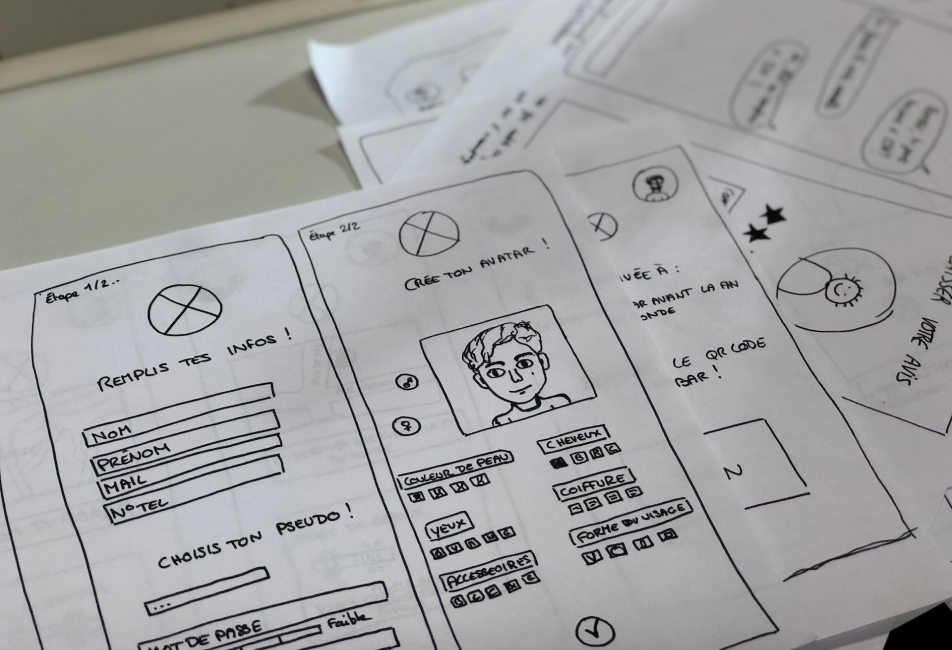 2.
Design
Our dedicated experts use advanced UI trends to design applications. At iMobDev, our design team ensures the applications are easy to use, attractive, and feature-rich.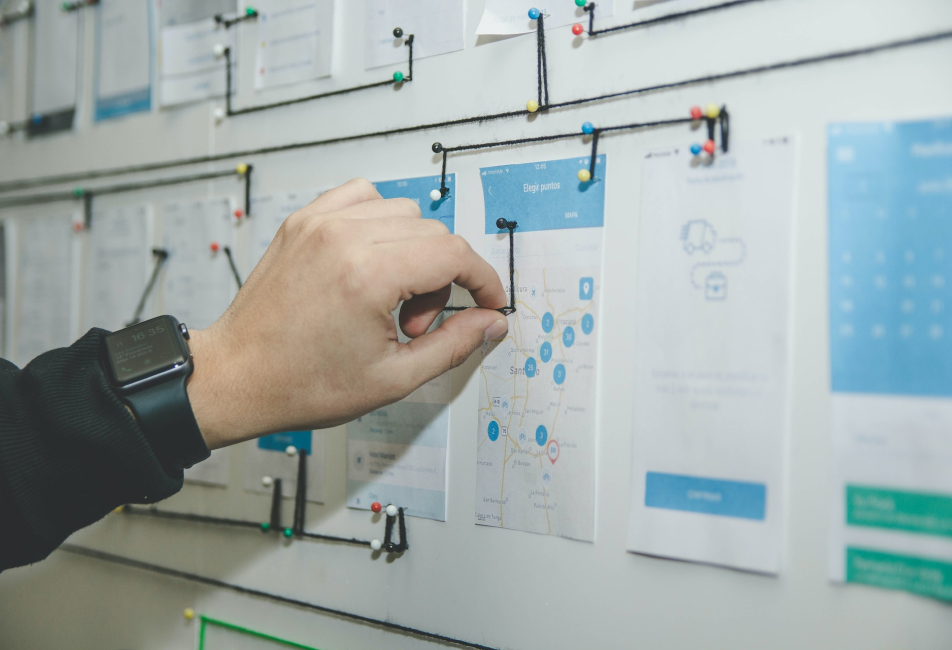 3.
Prototype
First we create a preliminary sketch of the mobile app's design and features. Prototypes of mobile applications are used to demonstrate the look of the application, and usability tests are conducted with users.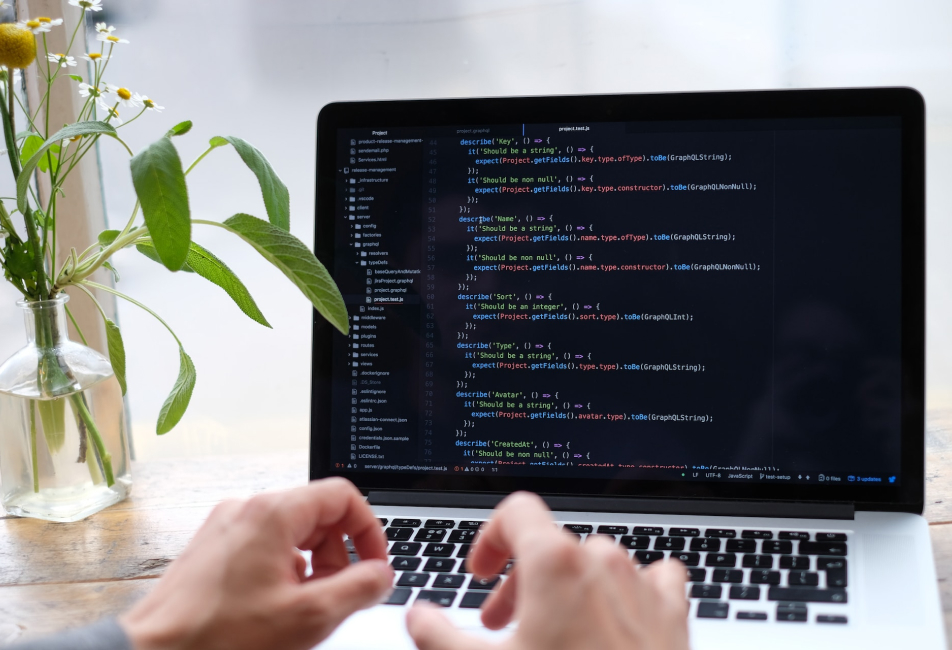 4.
Development
Our app developers have expertise in different programming languages, frameworks, and more. Our developers will build highly scalable mobile applications that are suitable for end-users.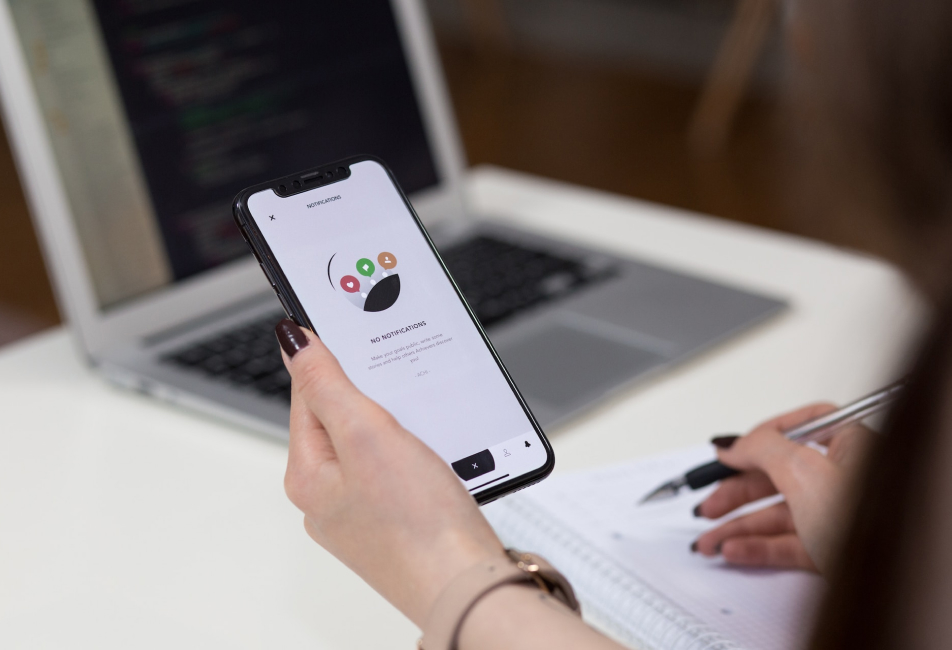 5.
Quality Assurance
Our developers test each app to ensure that it provides an excellent user experience and meets our client's needs. During development, our team's apps undergo a variety of automatic and manual tests before deployment.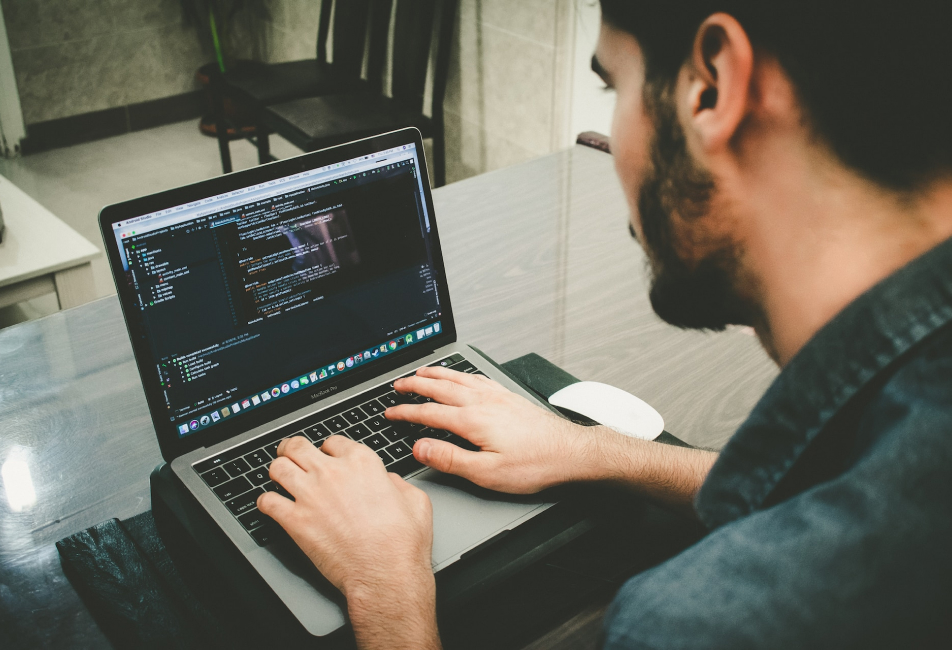 6.
Deployment
Our developers follow the best practices and requirements of app stores to make sure your application is ready to go. Your mobile applications must meet all publication criteria and be deployed to reach the intended audience.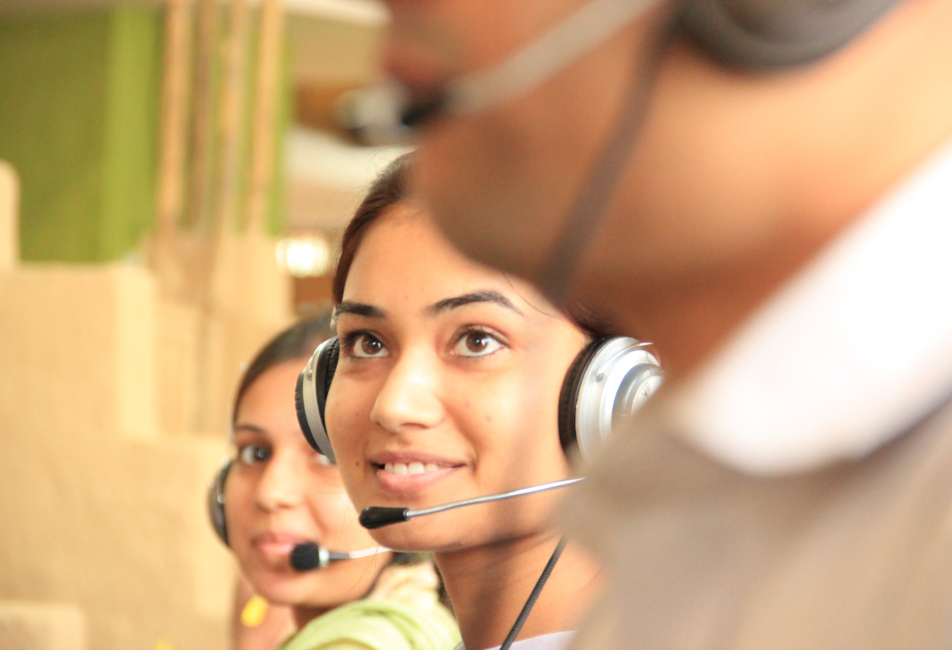 7.
Support & Maintenance
After project deployment, we provide post-launch support and maintenance to ensure optimal performance, compliance, and overall security. Providing adequate risk mitigation and mobile solution upgrades is our top priority.
TECHNOLOGIES
The Development Technologies We Hold Expertise
Our app developers specialize in various app development technologies, so they can help you create apps that are appealing to users.
Mobile
Android
iOS
Flutter
React Native
Kotlin
Ionic
Swift
Xamarin
iPad
PhoneGap
Augmented Reality
Virtual Reality
Beacon
Wearables
Appcelerator Titanium
Front-end
Sencha touch
TypeScript
Angular JS
Golang
JavaScript
ReactJS
Platforms
QA
Automation Testing
Software Testing
Cloud
Back-end
PHP
Yii
CakePHP
Java
Windows DotNet
C Sharp
Ruby on Rails
CodeIgniter
Python
Laravel
Scala
Symfony
Zend
NodeJS
Django
GraphQL API
Parse
CMS
WordPress
Magento
Prestashop
Joomla
BigCommerce
Drupal
Ubercart
Virtuemart
CS-Cart
Sitecore
Database
Firebase
Redis
PostgreSQL
MongoDB
MySQL
Oracle
SQLite
DynamoDB
Room persistence library
Core data
Firestore
Realm
Hive
ObjectBox
Sembast
StorageMoor
Async Storage
MMKV storage
WatermelonDB
Industries
Industries We Serve
We Take Pride in Serving Clients Belonging to Various Industries.
Testimonial
Client Speaks
Endorsed by professionals worldwide.
Our experience with iMOBDEV Technologies was overwhelmingly positive. Anoop Ahmed
Head of HR Recruitment, IMCC Investment L.L.C
I was impressed by their desire to work with us and produce the right final output. Saranjit Arora
Founder, Milan Digital
The development team's contribution has been remarkably invaluable. Salar Golestanian
Founder, Salaro
With a strong focus on app security and thorough testing, they provided a stable and bug-free application. Shyam Soni
Co-Founder, Mooze Design
We were impressed with their ability to overcome development challenges. Aelia Yousaf
CEO, 48 Cubes
They worked untiringly to meet my goals for App development. I noticed a rapid boost in my business through the app. Highly Recommended!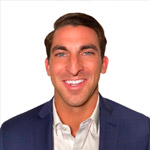 Louis Lombardi
Founder
iMOBDEV works remarkably as they have accomplished my numerous problematic projects on time by giving fast & suitable outcomes! I feel it's an excellent organization to get involved with.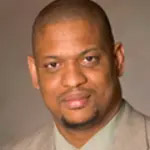 Dale Dangleben
Founder
FAQS
Frequently Asked Questions
List of some of the most asked questions with the most satisfactory answers.
The cost of mobile app development is determined based on various factors, including the development platform, app categories, app complexity, the developer's country, and the number of features you require in your app. Please contact us with your requirements to obtain app development pricing.
As a leading mobile app development firm, iMobDev employs cutting-edge and best-in-class technology and has created apps for all major platforms, including iOS, Android, Kotlin, and Swift.
We have an experienced testing team that will work with the engineers to test the system. You can always test the program and provide comments.
Our method for developing mobile apps is divided into three steps: After learning about your company and your goals for creating a mobile app during the planning stage, we will wireframe a solution. The second stage is design and development, during which we create concepts, 2D or 3D character models, and sound effects in addition to testing the app and correcting any bugs or faults. The launch of the app and its subsequent marketing constitutes the third and final step.
Various experts in respective fields collaborate to create a successful mobile app. The iMobDev mobile app development team is separated into teams that specialize in iOS, Android, React Native, and Flutter, as well as experienced engineers. Mobile managers, tech leads, and app designers and developers are also employed by iMobDev.
Data security is more important than ever before, but it is also more complex to implement. We are continually improving and sharing our security capabilities. Security audits are one method we keep track of potential flaws, but we also adhere to external criteria such as OWASP's ASVS, OTG, and MSTG. Before we begin the mobile app development process, we will ensure that protocols are in place to enforce all of the above and ensure that your product is secure before it is released to the public.
As a custom development company, iMobDev offers best-in-class application development services tailored to meet client needs. Our dedicated app developers have vast experience in developing scalable and user-friendly mobile applications. We closely understand our client's expectations and deliver the most satisfactory results.
Awards
Awards & Recognition
Recognition We Have Got Throughout These Years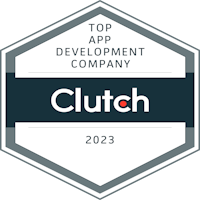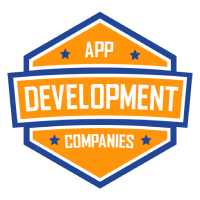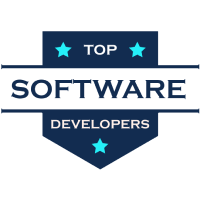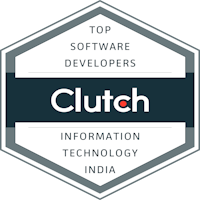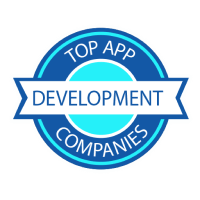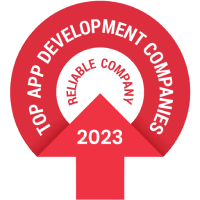 Contact Us
Contact Us
Get in touch with our team to receive customized support.
+91 9712303838
sales@imobdevtech.com
Sales.iMOBDEV