Join iMOBDEV Technologies to Get the Best Career Opportunities
We seek talents with extensive expertise and skill to create best-in-class digital solutions. Be a part of the iMOBIANS!
300+
Employees
iMOBDEV Technologies is dedicated to the principles of diversity and equal employment opportunities. We always seek people with various skills and talents to contribute to our work. We work with global brands to create cutting-edge digital solutions that provide flawless user interfaces across all current platforms and devices. Our dynamic culture allows us to accomplish our goals as part of iMOBDEV Technologies.
HIRE
We are hiring talents
Our top talent, designers, and executives are shaping the future of IT software and business solutions.
01
Peaceful Environment
At iMOBDEV Technologies, we provide a peaceful and employee-friendly environment to learn new things and technologies.
02
Flexible Time
We offer employees flexible working hours based on situation and project requirements. A flexible work schedule can reduce your work-related stress.
03
Career Development
We provide a dynamic environment to investigate innovative concepts and help us disrupt the market to pave the way for the future.
04
Positive Work Culture
We offer transparent communication, a fun environment, and flexibility. We always welcome every employee's talents and skills
05
Employee Appreciations
At iMOBDEV Technologies, we appreciate our employees and encourage their knowledge of the reason they are inspired to excel in their positions
06
Creative & Innovative Ideas
Maintain a competitive edge by working on disruptive ideas that will help you see the direction of technology and open up new opportunities.
07
Company Activities
At iMOBDEV Technologies, we celebrate festivals, birthdays, and work anniversaries. Also, we organize various fun activities in our office and play together.
08
Training Sessions
Focus on developing the team's abilities, competencies, and talent to help them advance in their existing roles and responsibilities.
Testimonial
Client Speaks
Endorsed by professionals worldwide.
Our experience with iMOBDEV Technologies was overwhelmingly positive. Anoop Ahmed
Head of HR Recruitment, IMCC Investment L.L.C
I was impressed by their desire to work with us and produce the right final output. Saranjit Arora
Founder, Milan Digital
The development team's contribution has been remarkably invaluable. Salar Golestanian
Founder, Salaro
With a strong focus on app security and thorough testing, they provided a stable and bug-free application. Shyam Soni
Co-Founder, Mooze Design
We were impressed with their ability to overcome development challenges. Aelia Yousaf
CEO, 48 Cubes
They worked untiringly to meet my goals for App development. I noticed a rapid boost in my business through the app. Highly Recommended!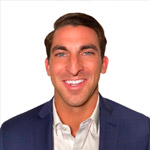 Louis Lombardi
Founder
iMOBDEV works remarkably as they have accomplished my numerous problematic projects on time by giving fast & suitable outcomes! I feel it's an excellent organization to get involved with.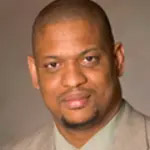 Dale Dangleben
Founder
HIRING
We're Hiring!
Ready to start your career with iMOBDEV Technologies? Let's create your success story.
Business Development Executive
Required Experience
1 To 3 Years
Job Location
Ahmedabad, India
Apply Now
Awards
Awards & Recognition
Recognition We Have Got Throughout These Years